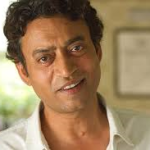 If you're like most people, clutter abounds over time – at home, in the office and in our personal lives.
At home, it is sometimes hard to part with things that we have owned for a while like clothes and knick-knacks and…well…just so much stuff that's hidden in drawers, jammed into closets, accumulated in the garage, and so on. When the clutter becomes too much for us, we grab some boxes and bags to fill; going through the house easily realizing that we can do without all the "stuff" we really didn't need or use. As a result we can feel better knowing that the drawers and closets and shelves are lighter. Whether it's done in December or April, who doesn't feel better after some heavy spring cleaning? It gives us a sense of renewal.
At work, because we might have to keep files for a set number of years, or we have to stock our shelves with unending inventory, or we just let our cabinets and workspaces overflow, it's easy to find yourself immersed in clutter. How much stuff do you have that you promised yourself you would someday read or use that years later remains untouched? How often do you find yourself moving things around that you don't need, only to make room for more things that you won't use? Cleaning up – and really cleaning out – our work areas can help us to focus in on what's important. Having an organized and streamlined workspace is both refreshing and uplifting.
Of course, our minds can become cluttered day over day and over time, as well. We file thoughts in mental cabinets and shove feelings into mental drawers to be dealt with when we find more time. We carry thoughts around that we should have trashed long ago. As a result, we can become weighted down and overwhelmed at all the "stuff" that we need to get to. When we actually some time to clear our minds – something we should probably do way more often – how much happier and optimistic are we?
If your home is in need of a serious cleaning – get to it. If you have been accumulating unneeded piles of stuff on your desk – get rid of the piles. If you are in need of some serious private time so that you can clear away all of the clutter, take a few hours to renew, refresh, remove the clutter – make that a priority today.
With all that in mind, I offer a few movie quotes on the topic.
"And that's the only thing I need is this. I don't need this or this. Just his ashtray… And this paddle game. The ash tray and the paddle game and that's all I need… And this remote control. The ashtray, and these matches, and the remote control, and the paddle ball…And this lamp. The ashtray, this paddle game, and the remote control, and the lamp, and that's all I need. I don't need one other thing, not one…I need this. And the paddle game and the chair, and the remote control, and the matches for sure." –Steve Martin in The Jerk
"Free your mind." – Laurence Fishburne in The Matrix
"All of life is an act of letting go." – Irfan Khan in Life of Pi