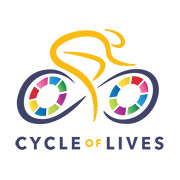 Cycle of Lives – Day -5
Well…I'll be leaving in 5 days on the 5,000-mile solo bike ride across the country to raise money and awareness for cancer care and research. I'm working on route logistics, dialing in my bike setup, trying to work out some kinks in the photo/video area, and generally, trying not to stress too much before leaving.
On the first day, I'll be seeing four amazing people who are involved in the project as book subjects. They are all committed to the project because they understand how important it is for people to get help with the emotional aspects of cancer, and their experiences will shed a remarkable, personal, and insightful look at the psychological aspects of dealing with cancer.
It will help me immensely to have your support and for you to tell others to follow my progress.
You can find out more on all social media platforms under: "Cycle of Lives."