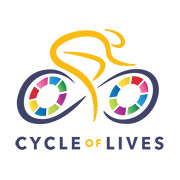 I'm about to begin Day 8 of my solo ride across America to raise awareness and funds for cancer. The first seven days have not been without some challenges. I've been trying to balance the drive and focus needed to complete each day's leg, with the unforeseen issues that arise throughout each day that attempt to show me that I am not in control of all angles of this endeavor. Importantly, though, we're moving forward, a bit ragged, a bit frayed, but overcoming most of the issues in time.
In the first week, I've biked over 600 miles, climbed over 28,000 feet, been out on the road an average of 11 hours a day, battled 100+ degree constant heat, struggled with hydrating and taking in calories, and am working through a myriad of physiological issues.
Thankfully, I have an amazing support crew, who, although I might not have the ability to always accept their help and suggestions, have brought me back from low points, rescued me when in trouble, come to my aid several times each day, planned logistics with precision, and endured my crankiness.
I received a text yesterday from a friend while in the midst of a monster climb (I could have walked the bike just as fast as pedal it up the mountain), letting me know that his mother passed away the day before. She had fought cancer for a quite a while and she had finally let go to rest. It really made me think; we can't always do the things that we want, or get rid of the things that hurt us, but we can always do more in the face of adversity; tell people we love them, spend more time together, fight harder, give more.
Please donate at www.cycleoflives.org
Follow us on Facebook, Twitter, and Instagram: cycleoflives