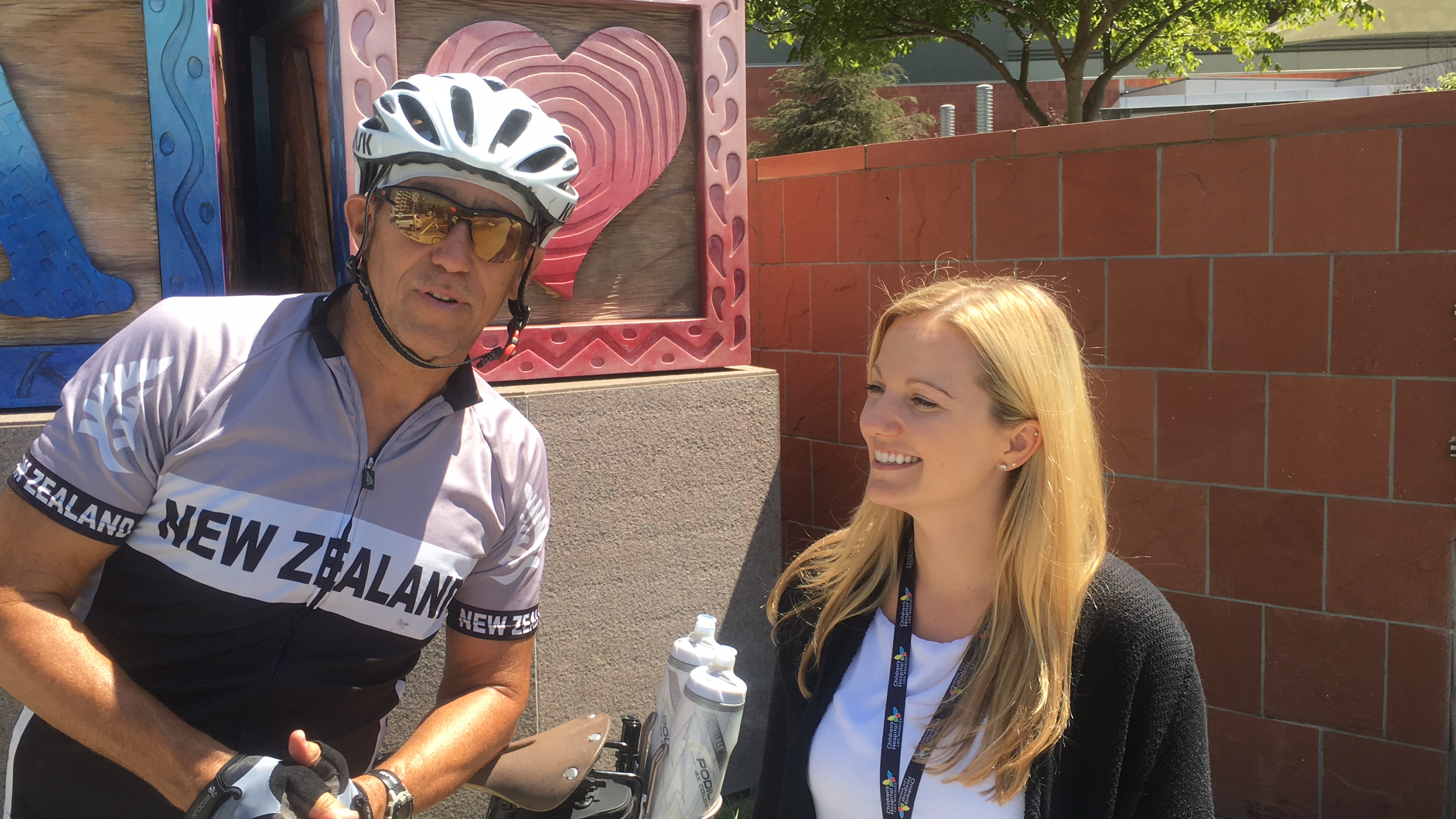 (photo: Cycle of Lives book subject Jen Domich)
Stats: 86 miles, 2,100 feet of climbing, 10 1/2 hour touring day, 6:45 of actual pedaling, 81 degree average temperature.
What a day. It's pretty late and it was a long one, so I'll keep it short. Day 1 began in Manhattan Beach, then we stopped in to see a book subject who lives nearby, and then made it up to the Jonsson Comprehensive Cancer Center at UCLA. After that, had breakfast in Westwood with another book subject before racing off to Children's Hospital of Los Angeles to meet another book subject. Then, biked through downtown LA, to Long Beach, to Huntington, and to Newport. Along the way, I lost the GPS signal in my iPhone the entire day; we must have hit all but three of the 200+ stoplights; the wind was against us for about 50 miles; we had one flat; and, there were a host of other "bugs" to work out. There's nothing like on-the-job training.
I was moved by the words each book subject said when interviewed. The Cycle of Lives project means to much to them (and to me, of course). I'll share these moving videos in the days to come.
For now, going to get some much needed sleep.