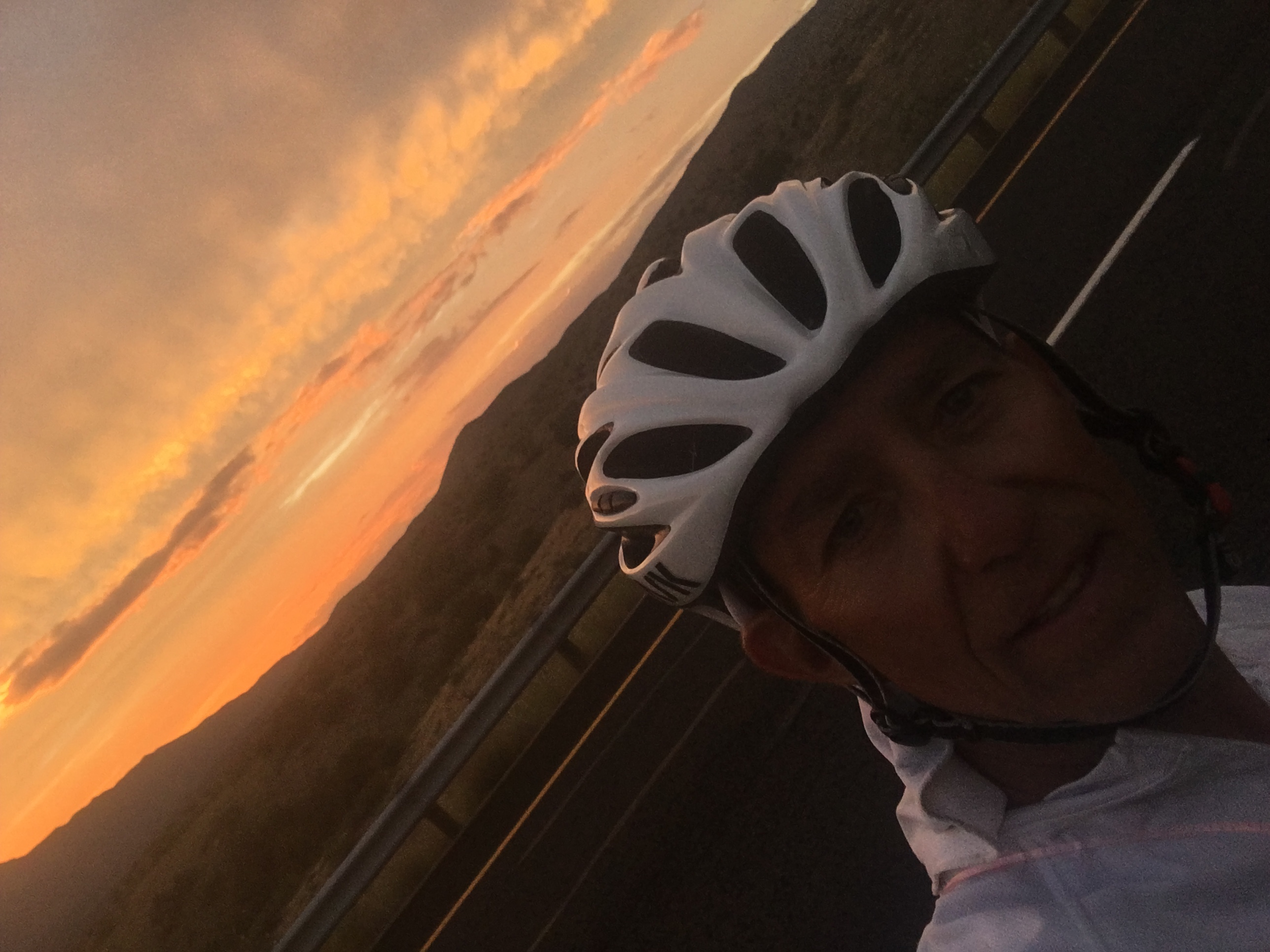 I sit here at the end of Day 13, tired, sore, wiped out, and nervous for a tough day that begins in about 8 hours. But, I also sit here grateful. I'm grateful to have Erin supporting me as I've needed her help most days, several times a day; I'm grateful that my body is holding up enough – even at 53-years old – to put in 12-hour days on the bike, and then do the same the next day, and the next, and the next; I'm grateful that my kids and friends are encouraging me along the way; I'm grateful that every time I stop to fix a flat, strangers pull up and ask if I'm okay; I'm grateful that I am raising money for cancer care and research, and that I don't need care or research for myself; I'm grateful for many, many things.
There's plenty of time to think when you're pedaling for a hundred-plus miles each day, and there's not enough time now to even list the categories that hold those thoughts. It is important to note that I spend a lot of the time reliving the hundreds of conversations I have had with the amazing book subjects over the last year. Their stories move me and power me forward on this journey.
I have a long way to go still – well over 3,000 more miles – and these stories will continue to occupy my mind and empower my will. And for the chance to bring you these stories, I am very grateful, indeed.