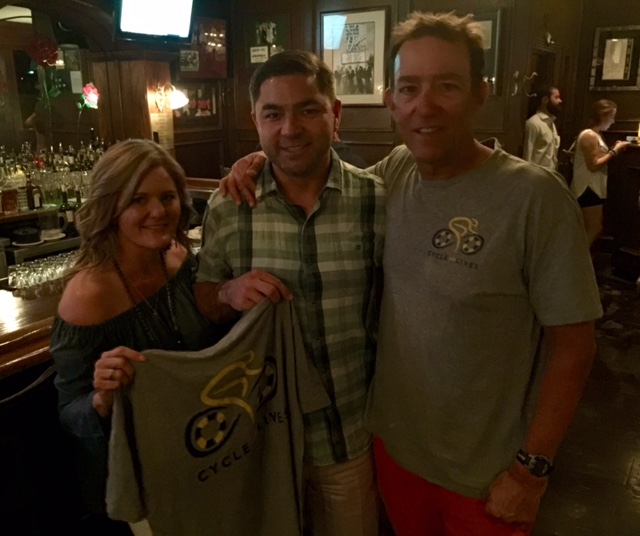 It's been a crazy week: I've biked 625 miles in the last 6 days with over 15,000 feet of climbing. My shortest day was 70 miles; my longest was 148. My bike weighs over 70 pounds, which makes climbing very difficult; my support crew went home to take care of a few important items, so I am left to fend for myself; the average temps are in the 90's; and, I'm fighting off a few physical issues. I'm definitely at the outer edge of my emotional and physical capabilities.
And yet, I continue onward, powered by the people I meet, the well wishes I receive, and the constant reminders about how we have all been touched by cancer. Everybody – and I mean everybody – I meet shares a story of struggle or loss. Sometimes I feel alone on the road, thinking that I've embarked on a selfish journey in the hopes of fulfilling some unsettled piece of myself, and yet, most times, I feel gratitude and fortune to have a chance to attempt something that might inspire people to help in the fight against cancer.
The people involved in the Cycle of Lives book project are telling stories that will help people deal with the emotional issues related to cancer, and as more and more people become aware of the project, I remain optimistic that together we will make a positive impact.
Thanks to my good friend, Ben Fujihara and his wife, Vinci, for their company and Texas-sized hospitality tonight in Dallas, Jeff and Toni Bouchard for welcoming me into the city, and to Stephen Keller for jump-starting a big group of people into action for the cause!