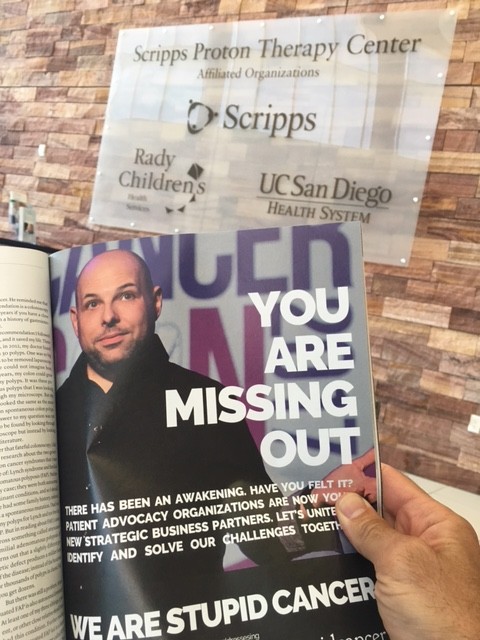 Cycle of Lives – Day -3
Three days until I start rolling from Manhattan Beach to New York, the long way. While pedaling the roughly 5,000-miles, I'll have plenty of time to contemplate the book I'm writing that is chronicling 15 people and their emotional journeys with cancer.
Sometimes, I attempt to wrap my mind around the enormity of the project, and am left wondering how to properly capture some piece of the immeasurable cancer experience with just the 15 stories I'm documenting. Then, times like today remind me how small the thread can be that tightly binds these stories into a manageable and complete essence of the human condition.
And when that happens, I am energized; I am optimistic in purpose; I am encouraged to bring these stories to form.
Here's what happened today: I was on the way to meet an important radiation oncologist and medical director who is part of the book project for a quick visit when I decided to check in with another book subject who is on the board of a major organization dedicated to support young adults with cancer. The doctor is in San Diego; the board member is in New York. While waiting for my meeting, I randomly picked one of the dozens of magazines laying on a table, and came across the bold announcement in the picture attached.
While waiting for the medical director of Scripps Proton Therapy Center, there was the face of Stupid Cancer, the organization that my other book subject works with, staring at me like an obvious reminder that the thread is tiny, indeed.
It will help me immensely to have your support and for you to tell others to follow my progress.
You can find out more on all social media platforms under: "Cycle of Lives."