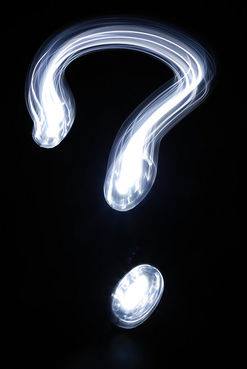 Layers and Layers
It wasn't that long ago that people were accepted as one-dimensional; we didn't explore or contemplate the multiple facets of our emotional existence. Rather, we were stoic; we understood that things were the way they were. We didn't challenge life; we accepted life. Prior to the last dozen decades or so, no one, save poets and philosophers, put much emphasis on the trials and tribulations of human existence, nor did we focus on putting our existential thoughts into some greater or more meaningful perspective.
But, as we have continued to advance the human condition through improvements in medicine, living conditions, opportunity, and education, so have we advanced our emotional evolution through self-awareness, contemplation, receptiveness, and most importantly, a heightened and broadened compassion. And this has compelled us to peel back the layers.
I met one particular book subject by chance. As I rode in his limo-van during the wee hours of a post-concert ride back to my hotel room in Las Vegas, I noticed a talkative, gregarious, capable, man. But, there was an edge to him; some strong underlying current that made his eyes look heavy with the weight of something profound. Behind the jokes and laughter, he seemed oddly dispirited. When I asked him a few questions, his experiences led me to push him to participate in the Cycle of Lives project as a book subject.
Over the last year, this man has revealed remarkable events to me. His is a story of perseverance under the most intense onslaughts of challenge imaginable. Each time we peel away a freshly revealed layer we find another even more intense below. Frankly, I don't yet fully understand his level of courage and resistance.
Cancer has tried its best to kill him –– twice. Pain has driven him to do unthinkable things. He is as equally afraid to die as afraid to believe he has the right to enjoy that he is alive. But through all the turmoil, through all the trials and tribulations, through all the unimaginable adversity, his love for his children, his non-stop drive to stay alive and afloat so that he can care for a severely disabled son, and his belief that he will one day figure it all out, these things source an energy that keeps him going.
This book subject has countless layers, and we are exploring them all. I am certain will you will learn as much from getting to know him as I have.
The Cycle of Lives project, a 5,000-mile bike ride across the country to raise awareness and funds for the treatment and care of cancer, will take place in September. I'll be visiting many of these book subjects along the way, and will bring these stories together in a book that will help people understand many of the emotional aspects of cancer.
Thank you for supporting us, and to learn more and/or donate to our 501(c)3, non-profit organization, please visit us at www.cycleoflives.org
David Richman