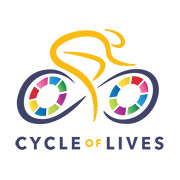 Machismo
Machismo /mäˈCHēzmō/ noun 1 : a strong sense of masculine pride : an exaggerated masculinity 2 : an exaggerated or exhilarating sense of power or strength.
The stories appear after the interviews have begun. Sure, I have some sense ahead of time of the general facts surrounding the people I get to work with on the Cycle of Lives project, but it isn't until the layers of protection and denial and fear and embarrassment and guilt and insecurity are stripped away that the book subjects and I uncover the essence of what we need to explore.
This is no truer than in the story of one man's journey. He is an amazing individual, and I have learned much from talking with him – and he has faced the truth about many things as a result of sharing his story. You see, his story began with an explanation of his machismo, how it stopped him from seeing a doctor when he knew something was wrong, how it drove him to care for himself during a treatment regimen that was as aggressive as science could prescribe, how it gave him the strength to survive against inconceivable odds.
But that is not the story. The story is not how he relied on machismo to get over the pain of surgery, the difficulty of abandonment, and the debilitating and unending chemo and radiation. No. The story is not about how he left a career in finance to work for the cancer center that saved his life. The story is not even how he is an amazing public speaker, focused on urging young Latinos to seek regular medical attention. Those are parts of his journey, for sure, but his story is so much deeper.
His is a story that haunts me; it inspires me; it humbles me. I know when you read what happened to him as a young boy you will cry, as I did. I know when you read about his life today, you will relish in his happiness. More than anything, I am certain that you will stand in awe as the layers are peeled away.
The Cycle of Lives project, a 5,000-mile bike ride across the country to raise awareness and funds for the treatment and care of cancer, will take place in September. I'll be visiting many of these book subjects along the way, and will bring these stories together in a book that will help people understand many of the emotional aspects of cancer.
Thank you for supporting us, and to learn more and/or donate to our 501(c)3, non-profit organization, please visit us at www.cycleoflives.org
David Richman