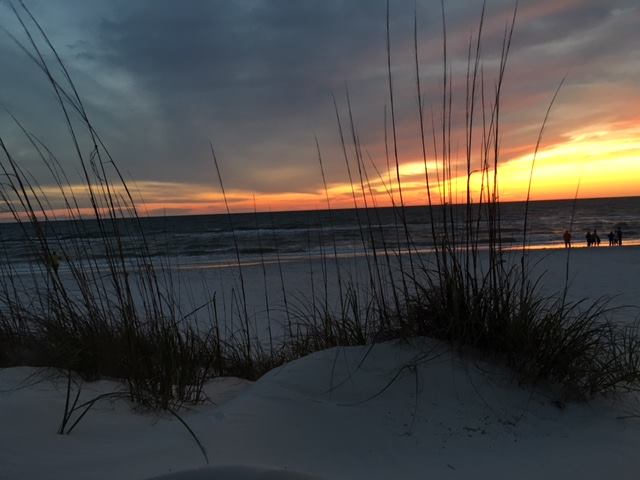 Strength in Turmoil
The people who are working with me on the Cycle of Lives project do so because they believe their stories and perspectives will be helpful to others who are struggling with the emotional and psychological issues related to cancer. I'm fortunate to explore many remarkable stories and examine them from the varying perspectives of patients, survivors, doctors, nurses, family members, and more. We are discussing their most intimate thoughts on a broad spectrum of interesting topics.
When I talk with a book subject, it often takes several hours to establish a level of trust that allows us to go far beneath the surface and discover the true essence of their experiences and thoughts –– except with one person. She was willing to go deep from the first words we shared.
It's difficult to describe this lady. She's a ball of energy each day, but stops each night to contemplate the sunset; she's been on the brink a few times; but I've yet to see a picture of her where she's not smiling –– even while receiving chemo, or preparing for a scan; we wouldn't be envious of her childhood, but we can easily admire the amazing job she's done raising her three children; she's had to look her own mortality in the face, yet she hasn't waivered in her belief that every step of her journey has made her stronger and more alive.
How is she able to carry herself with optimism, grace, charm, strength and exuberance while standing up to a second serious bout with cancer? Thankfully, she loves trying to explain it all, and discuss the many things she's learned as a result of her circumstances.
Wait until you meet this woman.
The Cycle of Lives project, a 5,000-mile bike ride across the country to raise awareness and funds for the treatment and care of cancer, will take place in September. I'll be visiting many of these book subjects along the way, and will bring these stories together in a book that will help people understand many of the emotional aspects of cancer.
Thank you for supporting us, and to learn more and/or donate to our 501(c)3, non-profit organization, please visit us at www.cycleoflives.org
David Richman