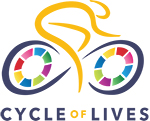 Days In – 35
Days Away – 330
Today's Topic: Cinco de Mayo
In America, we love our holidays – and because America is a melting pot of multiculturalism, we recognize many international holidays, as well. Today is Cinco de Mayo, a day in which Mexico celebrates their improbable victory (although short-lived) against a mighty French army who had intentions to install a puppet ruler in Mexico in order to defend its imperial interests from the United States. Okay, the entire story is more complicated and fascinating than my simple explanation, but I'm not writing today's thoughts in order to offer up a history lesson. Instead, I am using Cinco de Mayo as an example of how we can use situations like today's celebration to accentuate the practice of making smart choices whenever we can.
I like today's date 5/5/15 – it sounds like a workout session. So if you have time, maybe choose to make it one by adding 5 miles to your run, or 15 miles to your bike, or 5 reps to each exercise, or include 5, 15-second spurts on your 5 mile run. Use your imagination and see where it takes you.
Some other good examples of particularly smart choices today are to avoid chips, limit the guacamole, leave off the extra sauce or cheese, pick a leaner protein, and go low-calorie on the marguerita. Perhaps you plan to live it up a little tonight. Maybe you'll be going out to have a few Pacificos and a meal with your Cinco de Mayo celebrating friends. I'm all for it. Just be safe and don't drive if you plan to drink. And before you go out, try to get in an extra 5, 5, or 15.
Exploring slivers of the infinite Cycle of Lives.