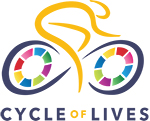 Days In – 23
Days Away – 342
Today's Topic: Diet and Exercise Tracking Tool
I've recently been asked how I know if my diet and exercise plans are on track. If you're not focused on a specific diet and exercise plan, then maybe generally knowing where you're at is okay. I think we could each speak to the general status of our plans. We pretty much know if we are eating healthy, maintaining our ideal weight, and exercising enough and with purpose. But we could be far from our specific, intended plans unless we have some way to track our activities and progress. If you're like me, tracking tools not only help you clearly identify the action steps you need to take, but they also keep you focused on measuring your progress. I believe that keeping score is extremely important so that you know exactly how you're doing.
There are already so many things to do each day, but here's one more if you're interested: a tracking tool for diet and exercise (download by clicking here). This is what I use each day. It takes only a few minutes to complete throughout the day, and it clearly shows the scoreboard on your weight management efforts, the amount and type of exercise you do each day, and the amount of sleep you get each night.
Feel free to use my tracking tool the way it is, or modify it to better serve your own purposes. Happy tracking!
Exploring slivers of the infinite Cycle of Lives.