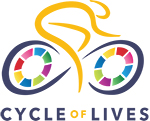 Days In – 18
Days Away – 347
Today's Topic: C.S. Lewis
For the third time in as many months, this past weekend I listened to the C. S. Lewis audio book of "The Art of Writing and the Gifts of Writers." I am fascinated by the book, not just because the collection of short essays touches on many important literary topics such as "The Hobbit", "Writing For Children", "The Lord of the Rings", "George Orwell", and more, and not just because Lewis' intellect stresses my ability to understand his astounding perspectives, and not just because of my longing to understand what kind of mind created the "Narnia" books, and not just because he was one of the most influential and prolific writers and intellects of his time – which included such authors as Orwell, Tolkien, Miller, Steinbeck, and Fitzgerald – because all of those reasons do fascinate me. I listened to the book a third time – and will again soon – because I am drawn to Lewis' extreme conviction. Lewis' confidence in understanding the greater context of how and why writers handle themes, rather than of merely the themes themselves, makes his thoughts about writing so compelling. Some writers master their personal style, and others, like Lewis, possess a mastery of the craft as a whole.
I haven't read enough of Lewis' works to claim any real understanding of the magnitude of his literary voice, but I plan to continue to learn about him more because I want to learn more about literature. Nonetheless, I don't need to explore and understand the design and decoration of each and every room of a castle before I can comment on the beauty of the whole structure, and I find C.S. Lewis' mind a fascinating place in which to discover many little chambers of beauty.
If you're following me, then you know I am a few weeks into having announced a big project – a comprehensive cancer book (much more to come), combined with a 5,000 mile, 8 week, bike ride from Los Angeles, across the southern part of the country, and up the east coast to Washington D.C. At 51 years old, with 2 kids going off to college in 18 months, and having quit my job so I can try to build a consulting and writing career, this Cycle of Lives project is a pretty aggressive, far-reaching, and even a reckless aspiration. But, one of C.S. Lewis' quotes inspires me each time my nerves get a little shaky about the road ahead of me. He wrote:
"You are never too old to set another goal or dream another dream."
The years race by pretty quick and although my goals and dreams may end up being temerarious pursuits, I'm going to believe – as in literature – Lewis wrote this particular quote not talking about his own life, but about life. Therefore, perhaps setting such a goal and having such a dream, even at this time in my life, is okay.
Exploring slivers of the infinite Cycle of Lives.