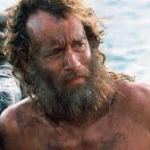 Today's Topic: Difficult News
We all have to deal with difficult news at times – both at work and at home. It's never much fun no matter if you are the deliverer or the receiver. Bad news can majorly disrupt our lives; it can rip away the covers of our comfort; it can abruptly halt our momentum; it can force us to alter the courses we take in life. Bad news is rarely convenient and it is rarely brushed away. Bad news can numb us and it can provide us with a stark reminder that we are very human – a condition that seems to prove again and again that we are not in control of the world we live in as much as we think we are.
It is the rare person who can encounter bad news without some type of grieving period. It may last just minutes or even years – depending on the issues and the impact they have on us and the people around us. Even though we may turn away so that we can privately process bad news, we can also internally test our resolve, our optimism, our commitment, our desire to turn bad news into a learning exercise – if not into opportunity and personal challenge. By absorbing the news, letting it go through and then out of us, and looking within, rather than at the source of the news, we give ourselves the best chance to move forward in a constructive, positive manner.
We might immediately turn away from the winds of bad news, but only by resolutely turning back into it from a position of strength and desire, can we discover how to navigate through and beyond the storm. And in doing so, we can again try to become captains of our ships and masters of our destinies.
The challenge is to take charge and maintain perspective and hope in the face of inconvenient shock. There are lots of fresh and exciting destinations beyond…
With those thoughts in mind, here are a few movie quotes:
"Everything will be better in the morning, it always is." –Barbara Hershey in Black Swan
"It ain't how hard you hit, it's how hard you get hit and keep moving forward." –Sylvester Stallone in Rocky Balboa
"All of life is an act of letting go." –Irfan Khan in Life of Pi
"And I know what I have to do now. I gotta keep breathing. Because tomorrow the sun will rise. Who knows what the tide could bring." Tom Hanks in Castaway