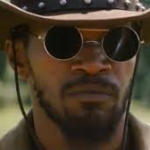 Last week I wrote about being busy. I don't know about you, but life hasn't slowed down for me – nor do I expect it to anytime soon. So I'm taking a tiny break. And what better way for a mini-vacation in the middle of a beautiful and busy Thursday afternoon than with a little music?
As I allowed myself to daydream earlier, my mind began to wander on the subject of movie music. The scores from movies can offer us some of the most powerful and lasting memories ever. In my case, if I close my eyes while listening briefly to any number of different scores, I am quickly transported to the wonderful world inside my imagination that was created by the film. The music opens the floodgates and allows my head and heart to quickly overflow with visions and emotions – enough so that a few minutes later, I feel satisfied and energized all at once. Who can't immediately identify with the emotions brought forth from such masterful scores as those found in "The Godfather", "Forest Gump", "The Untouchables", "Romeo and Juliet", "The Sting", or "Jaws", for example? And when you hear the music, don't you also see the movie, in all its glory, at hyper-speed, grabbing the essence of characters and scenes as though they were indefatigable projections masterfully shone inside the mind and heart? For me, being mentally transported to that internal theater is akin to taking a mini-vacation. All that in a little piece of music.
My favorite movie score happens to be from my favorite movie – Cinema Paradiso. This beautiful and touching film, set in post-war Italy, explores several themes – not the least of which involves a small boy's wonder for movies and his relationship with the projectionist in the village's small theater. Cinema Paradiso won the Oscar for Best Foreign Language Film in 1990. The film's composer was Ennio Morricone, arguably the most influential film composer ever. It's hard to imagine, but Ennio Morricone has been composing music for almost 80 years…since he was only 6 years old. His career as a film composer has lasted more than 50 years. He is estimated to have composed music for over 500 films. Beyond the films, he has composed literally thousands of original pieces including over 100 classical pieces, arranged over 500 songs for some of the world's most famous singers, and orchestrated countless concerts. At 85, he's still going strong – composing for movies, television, commercials, and touring the world showcasing his 50 years of film music. Besides Cinema Paradiso, some of Ennio Morricone's most famous film scores are from: The Good, the Bad, and the Ugly, The Untouchables, Bugsy, Kill Bill, Django Unchained, and The Mission.
I could go on about this amazing individual, but now's not the time and here's not place – it's back to work!
In the midst of a daydream though, wouldn't it be something to find your calling the way that Ennio Morricone has – and incidentally, how the main character in the film Cinema Paradiso did when he grew up to become a famous movie director?
I hope you have found your calling already, or that you will soon enough. Here are a few iconic quotes from some of Mr. Morricone's films:
"People are gonna drink! You know that, I know that, we all know that, and all I do is act on that. And all this talk of bootlegging – what is bootlegging? On a boat, it's bootlegging. On Lake Shore Drive, it's hospitality. I'm a businessman!"  – Robert De Nero in The Untouchables

Django: [upon being asked his name] "Django. The D is silent."  – Jamie Foxx in Django

"You see, in this world there's two kinds of people, my friend: Those with loaded guns and those who dig. You dig?" – Clint Eastwood in The Good, the Bad, and the Ugly

"Whatever you end up doing, love it. The way you loved the projection booth when you were a little squirt."  – Phillipe Noiret in Cinema Paradiso