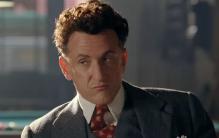 Movie Quote Thursday – Busy?
Last week's topic resulted in a lot of great comments from readers. I really appreciate hearing how so many of you identified with the point of the essay: everybody is going through something. I was reminded that even when we need people the most, they can be distant, not because they are ignoring us, and not because we are not important, but rather because they might be dealing with their own critical issues. Many of the comments addressed another facet of the issue as well: sometimes we just don't have the time to deal with all the things we need to deal with. And it made me think…
Time is a subject we all probably think about a lot. We are busy from morning to night, at work and in our personal lives, from day to day and year to year, our lives a whirlwind of activity. With so much going on around us and in the lives of the people we care about, we fight to find the time to try and balance our needs with the demands placed on us by others. As a result, we spin webs of prioritization, our structures built to capture the essence of what we need and want to accomplish, our complicated lives sometimes stretched to capacity by a slight breeze, sometimes even ripped apart by an unseen force. Time – really the one thing in the universe we cannot control in the least – races by as we try to seize and control as many moments as possible. But no matter how intricate our designs, we cannot capture the winds of time, only the occasional particles that become entangled in our nets.
Everybody's meshwork is unique, but we all have only the same 24 hours each day. We are all going through something, yes. More than that though, no matter how busy we are, we cannot catch more time. When you think about how crazy and insane your days are, remember to keep things into perspective: time goes at the same pace for everybody, and no matter how big and complex your webbing, you can only accomplish so much in the time we have. Be busy, yes. Acknowledge that we are all going through things, yes. But, sometimes, no matter how busy we are, we need slow down for the busy people around us.
With that, a few quotes come to mind:
"Times seem more precious now that they are in the past." – Roger Ebert in Life Itself
"There's no present like the time." – Maggie Smith in The Second Best Exotic Marigold Hotel
"Sometime ain't never now." – Sean Penn in All the King's Men
"You can't hurry things any more than you can stop them." – Greta Scacci in The Player