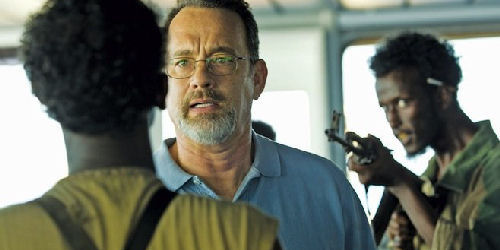 Movie Quote Thursday – Change for Change
I've been saving up spare change for the last 6 or 7 years, and the other day, I put it to use. In the middle of dealing with my kids going away to college, getting engaged, preparing for my 5,000-mile bike ride across America, balancing work with other activities and obligations, and what seems like several other major changes in my life, I decided go through that saved change because my family is going through so much change.
Change for change. If only I could fill the gaps, ease the pain, and purchase enough celebratory cheer for it all that easily. I don't think there's enough change in the world to do those things.
Change can be good although it can hurt; change develops character although it can test us; change comes when we least expect it although it can be the greatest thing ever. Because life is a dynamic force, change is constant. I guess if things didn't change, we just wouldn't be living.
Change for change. In one sense it's a surprising gift and in another sense it'll just get you a gift card.
With that in mind, here are a few of my favorite quotes about change:
"If you're prepared to adapt and learn, you can transform." Colin Firth in Kingsmen: The Secret Service
"Everything's different. Big wheels are turning. You've got to be strong to survive." Tom Hanks in Captain Phillips
"If it's change you need, relish the journey." Edward James Olmos in I'm Still Here
"Change is nature, the part that we can influence, and it starts when we decide." Patton Oswalt in Ratatouille.