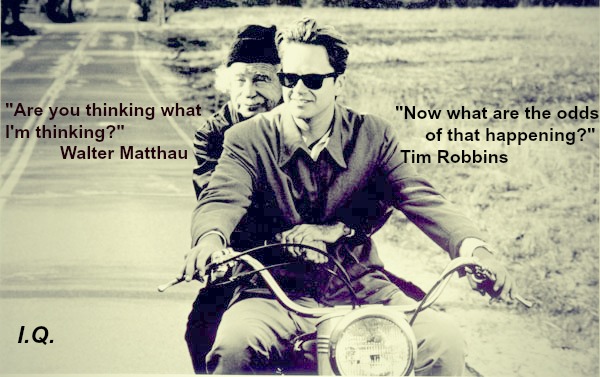 Have you ever experienced a coincidence that just makes you shake your head at how small our seemingly infinitesimal universal can be at times? And when the coincidence happens, it speaks to you about the greater forces that are sometimes at work behind the scenes? Well, I've had a string of coincidences lately.
As most of you know, I'm preparing for a 5,000-mile bike ride that will take place next April. It's called the Cycle of Lives – that's the link if you're interested in checking it out. I'll be riding across the country, meeting with subjects of a book I'm writing on the emotional and psychological aspects of the cancer experience, as told in memoir style, about the amazing stories of several survivors, patients, doctors, caregivers, researchers and activists.
Even though it seems with work, kids, training, writing, and the Cycle of Lives project, that I have several full-time jobs – who doesn't these days? – I'm actively doing all I can each day to move closer to my goals. But, I've really filled my plate and sometimes I question what I'm doing – until a wonderful coincidence happens to help let me know I'm doing the right things. Quickly, here's what happened:
I recently met with a very prominent Pediatric Oncologist to discuss his involvement in the project, which he agreed to. He has a fascinating story and I believe telling it will be very helpful and impactful to people. Then yesterday, I met with someone in a business capacity. This person is a friend and fellow cyclist, who coincidentally, has a grown child who overcame brain cancer almost 25 years ago. As this work-friend and I were talking, the subject of my upcoming bike ride and book came up. When I explained the concept, my work-friend mentioned to me that the oncologist he and his wife relied on for the care of their son would be an amazing subject for the book. He said that 25 years later, he and his wife are still so thankful to this doctor for saving their son.
Yes, you guessed it, the doctor he was referring to was the very doctor I had met just days before. The odds of that happening weren't astronomical; there are only about 1,500 Oncologists in California, but still, according to my math, the odds are just enough to let me know that my project might be worth all the effort, after all.
Coincidences are sometimes contrived to fit our mood or our desire to be awed, and can seem a bit of a reach at times. But at other times, coincidences are just too real and too powerful to be ignored. When a meaningful coincidence comes your way, it can send shivers down your spine and make you tingle from a thousand little points of wonder.
With the idea of coincidences in mind, here are a few movie quotes on the topic:
"Are you thinking what I'm thinking?" Walter Matthau as Albert Einstein
"Now what are the odds of that happening?" Tim Robbins in I.Q.
"You mean not good, like one in a hundred?" Jim Carrey
"I'd say more like one out of a million." Lauren Holly
"So you're telling me there's a chance." Jim Carrey in Dumb and Dumber
"There is no coincidence, only Lady Fate, and she plays with a hidden hand." Geraldine Chaplin in The Wolfman
"Our fingerprints don't fade from the lives we've touched." Robert Pattinson in Remember Me