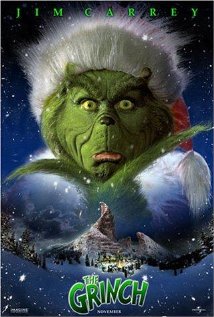 When do you get in the holiday spirit? Do you begin to experience the joyous and melancholic essence of that "special time of year" on a specific date like Thanksgiving, Black Friday, Cyber Monday, or Christmas Eve? Perhaps you feel the exuberance of festive atmospheres and notice the abundant kindliness and happy faces when some specific event happens, such as lighting the tree, or celebrating at the office party, or when you wrap presents for your kids. When do the holidays begin for you? When is the start of that special time?
For me, the holiday spirit kicks in when I suggest watching a Christmas movie to my kids –– one that we've seen together a dozen times –– and I can see the true excitement on their faces about the idea. Movies, especially ones we've seen over and over, touch familiar places in us and draw out easily distinguished emotional sensitivities – how many times have you laughed out loud at the same joke, or cried at some specific line in a scene in a movie you know by heart? Much like the warmth of summertime, and the freshness of springtime, and the familiarity of an often-watched movie, you know exactly what the holiday spirit is, but you don't feel it until an exact moment. And when you feel it, it instantly overwhelms you with an unquestioned déjà vu, and a revered sense of being.
I wasn't particularly looking for it –– although I kind of knew it might happen –– but that special "on" button was touched inside of me as I watched a couple holiday movies last weekend, laughing and crying with my kids. Yep, for me, the holiday spirit is here.
With that thought in mind, here are a few movie quotes about this special time of the year:
"Blast this Christmas music. It's joyful and triumphant." Jim Carrey in How the Grinch Stole Christmas
"Oh, Christmas isn't just a day, it's a frame of mind…and that's what's been changing. That's why I'm glad I'm here; maybe I can do something about it." Edmund Gwenn in Miracle on 34th Street
"We elves try to stick to the four main food groups: candy, candy canes, candy corns and syrup." Will Ferrell in Elf
"The thing about trains…it doesn't matter where they're going. What matters is deciding to get on." Tom Hanks in The Polar Express