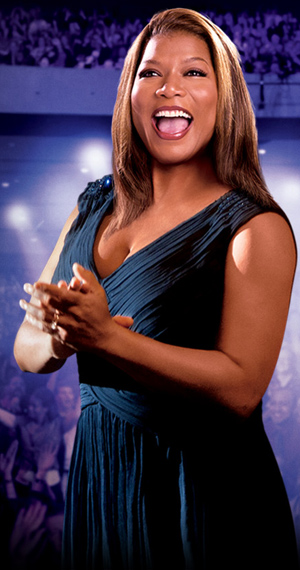 We are given the opportunity to learn something whenever we get out of our comfort zones. In my book Winning in the Middle of the Pack: Realizing True Success in Business and in Life, I wrote an entire chapter entitled "Paying Attention." Within the chapter, I detail a couple of meaningful experiences about business and endurance sports that have given me the opportunity to understand that I need to better pay attention to what's going on around me. The chapter begins: "No matter how good you are at paying attention, you can always improve." This past weekend, I attended an event that, quite frankly, saw me quite out of my comfort zone. The experience gave me the opportunity to look inside myself and, when I did, I realized that I was being provided another valuable learning opportunity.
I was asked to speak at an empowerment seminar to present my views on the topic of overcoming personal limiters. The event took place in a private room at a large winery. Ahead of time, I pretty much knew the makeup of the audience, and, upon my late arrival, I noticed the audience was almost entirely made up of African-American women. "Pay attention," I immediately thought as I walked into the room, "You're gonna learn something today." And boy did I.
I wrote out some notes the day before and organized my talking points. I'm not great at giving canned presentations, so my notes aren't very detailed. However, I do like to have the flow of topics committed to memory. Since I was asked to stay within my allotted time, I reminded myself to stay on topic. In the moments just before going on stage, it hit me: I might not be given an abundance of credibility at first glance. I was preparing to present on the subject of overcoming obstacles (albeit self-imposed ones) to a room full of African-American women. Here I was, a 51-year old white guy; what did I know of real obstacles? At the last minute, I elected to begin my talk with the discussion of a couple of very low points in my life – times in which I had to overcome severe circumstances – in order to put myself in a position in which the audience would be better able to relate to me. I wanted to portray some sense of authenticity on the subject. I'm glad I did add to my original topic flow, because many comments that day, and in several subsequent communications with audience members, included a reference to the tough things I opened up about.
I was proud of having altered my original plan, and I was satisfied with the result. Upon reviewing the day, I originally thought my lesson learned was to allow myself to adapt to the audience – even if it was last minute. Truth be told, my lesson was far more substantial than that simple point. As I thought more about things, I was somewhat disturbed by my desire to put myself on some sort of relatable level with these women. I had come to the quick conclusion that it was "struggle" that we should have had in common in order for me to be credible. Although probably not an entirely misguided thought, a bigger concept was the point: no matter the amount or severity of struggle, it is the level of accomplishment that should be focused on. I on stage trying to immediately portray myself as sensitive to common difficulty, when instead, I should have focused on being sensitive to the common traits of success that might have had.
You see, as the day progressed, I came to find out that many of these women were doctors, lawyers, board members of prestigious organizations, leaders in the academic world, accomplished movie producers, organizers of mentoring programs, and other amazing examples of people who had accomplished profound professional and life success – most had attained far greater accomplishment than me.
Lesson learned: we all have obstacles to overcome, and yes, we need to identify our limiters so we can take advantage of the opportunities that surround us. However, more than that, our successes are far more defining than the struggles encountered on the road to achievement. By paying better attention in the future, I'm going to look for the commonality in the positives.
With that, a few quotes come to mind:
"No matter what label gets thrown your way, only you can define yourself." – Mae Whitman in The DUFF
"Baby, you don't have to be nothing except exactly who you are." – Queen Latifah in Joyful Noise
"Arrogance and self-awareness seldom go hand in hand." – Judy Dench in Casino Royale
"When you are truly in the here and now, you'll be amazed at what you can do and how well you can do it." – Nick Nolte in The Way of the Peaceful Warrior