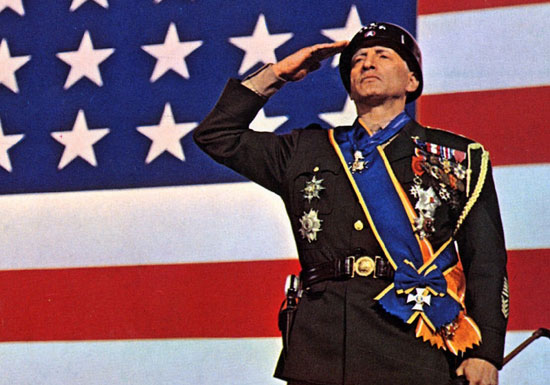 Movie Quote Thursday – Memorial Day
In 1968, the government declared the last Monday in May be observed as an American holiday to honor the men and women who died while serving in the United States military. Even though a day of remembrance to honor the soldiers who fought in the Civil War had been observed starting more than a hundred years before, establishment of a federal holiday created this formal three-day weekend. Memorial Day is a solemn time in which we visit cemeteries, memorials, and houses of worship, so that we might give thanks to those people whose sacrifice allowed us to further enjoy our freedoms and pursue our endless opportunities. There is no more sobering thought than to consider about 1 in 50 military personnel gave their life while serving the country we are fortunate enough to call our very own.
On a less somber note, this three-day break unofficially marks the end of springtime – a time to bring on the barbecues and parades and sporting events we enjoy so much. The last weekend in May allows us to turn the calendar's page with a slow swipe of slumberous summertime serenity. The sensatory receptors become a bit more attuned to life; to music and dance, late night movies, early afternoon runs, long days spent basking in the water, wine, and wonder Mother Earth brings to us, and longer nights spent harmonizing with the stars.
There is no more opportunistic time than in the coming days for us to warm our minds with thoughts of gratitude and grace, nor to inflame our hearts with humility and honor. We should appreciate the start of the summer season knowing that we don't deserve this three-day weekend; rather, we have been given the opportunity to savor these days as we choose. How privileged we all are.
A few movies quotes on the thoughts come to mind.
"A leisurely stroll is a gift." – Paul Giamatti in Saving Mr. Banks
"I don't have to tell you the story. You all know it. Only two kinds of people are gonna stay on this beach: those that are already dead and those that are gonna die. Now get off your butts. You guys are the Fighting 29th." – Robert Mitchum in The Longest Day
"Now I want you to remember that no bastard every won a war by dying for his country. He won it by making the other poor dumb bastard die for his country." – George C. Scott in Patton
"The thing that's always worried me about being one of the few is the way we keep on getting fewer." – Richard Burton in The Longest Day