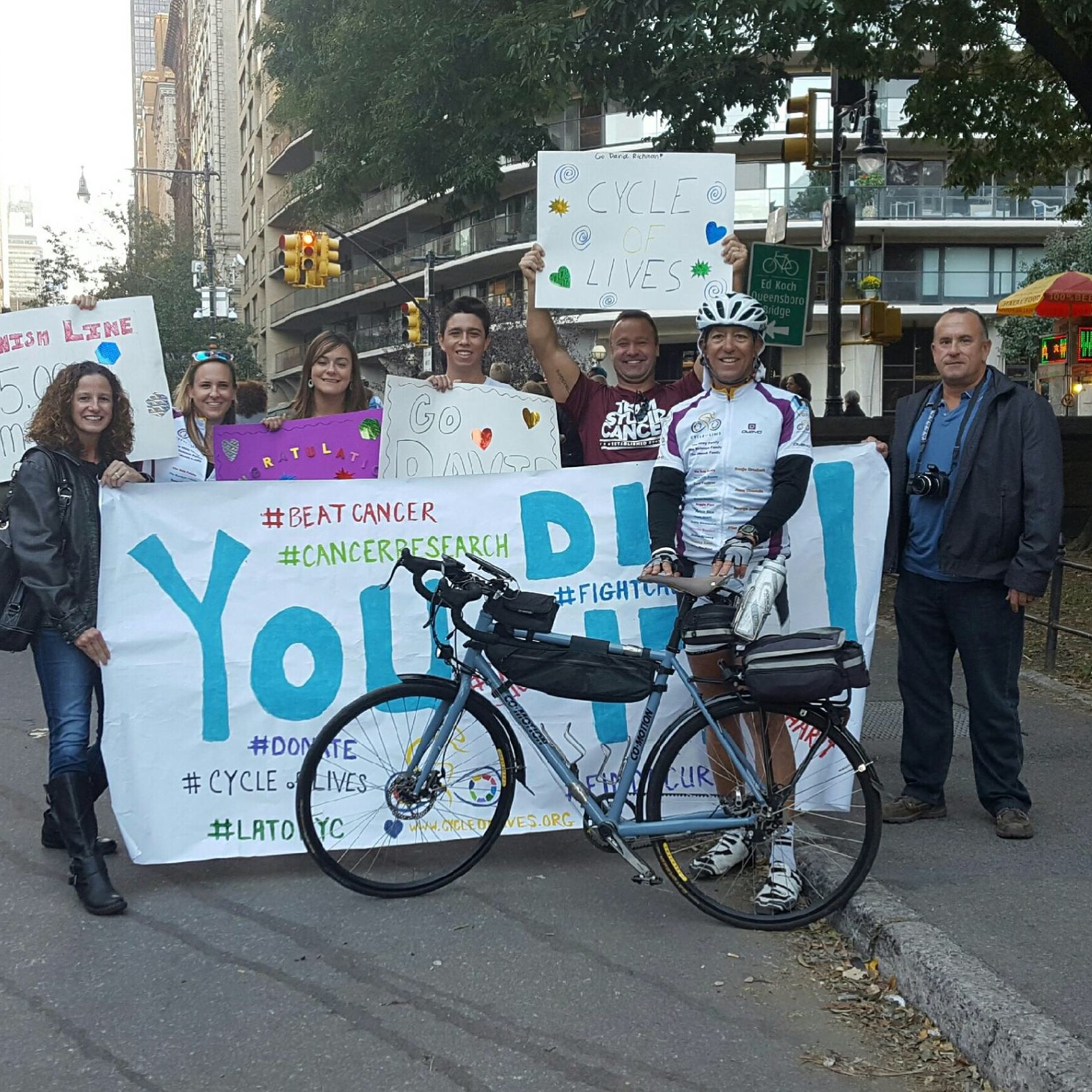 For those of you who don't know my Movie Quote Thursday piece, each Thursday, I write a few paragraphs on an interesting or timely topic, and then offer a few movie quotes t0 accentuate the point. This week, the Movie Quote Thursday is about the 5,000-mile bike ride I just completed. I hope you enjoy the short read.
I'm a few days back from a 45-day, 18-state, 5,000-mile bike ride across the country to raise funds and awareness for cancer care and research (please take minute to make a tax-deductible donation at www.cycleoflives.org). Additionally, I undertook the ride in order to visit the subjects of a book I'm writing that is exploring the emotional journeys of 15 remarkable individuals who have encountered cancer, either as patients, survivors, loved-ones, or caregivers.
It's impossible to provide a sufficient recap of the ride in a few sentences – the more interesting parts of narrative of the ride will be sprinkled amongst and between the stories of the book subjects. For now, though, here are a few things I learned while working my way through as long as 17-hour days of cycling:
– You can get much more out of yourself than you could ever imagine if you really push yourself. Although I sometimes try, there's no denying that I'm 53-years old. That said, I asked my body to bike an average of 110 miles, climb an average of 3,000 feet, and do so on a heavy touring bike for 41 of the 45 days of the journey. The lowest high temperature in the first 31 days was 90 – many days were over 100 degrees. I was on the bike for an average of 10 hours a day. Sure, we have limits – and I reached mine a few times on the ride – but our limits are way higher than we think they are.
-Focus is everything. We live in a world where multi-tasking is endemic to our lives; we try to balance too much at once, and our results suffer across the board. If you focus on one thing, you can really go deep with a concentrated effort on that one thing.
-Help is out there. I know it's not easy to ask for help. Sometimes we don't even know we need it. Moreover, when help is offered, it can be difficult to accept it. Communication is imperative in order to bridge the difficulties found between those people who want to help, and those people who need it. Talk to others and let them know what you need. Listen to others when they want to help. You might be on some lonely roads at times, but you don't have to be alone.
-Flying across the country is much faster than biking across it. But biking is so much more of an adventure.
With that in mind, here are a few quotes that I feel sum up the ride:
"Striker, listen, and you listen close: flying a plane is no different that riding a bicycle, just a lot harder to put baseball cards in the spokes." Robert Stack in Airplane
"Your focus determines your reality." Liam Neeson in Star Wars I – The Phantom Menace
"For what it's worth, it's never too late to be whoever you want to be." Brad Pitt in The Curious Case of Benjamin Button
"It's not strength that matters, it's focus." Jason Scott Lee in Dragon – The Bruce Lee Story