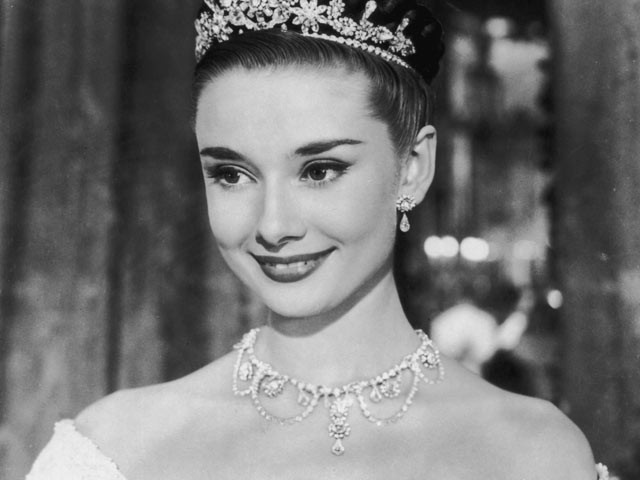 Movie Quote Thursday – Roman Holiday
I've noticed a few movie and stage theaters are getting into the habit of having a special night for second showings of famous and re-mastered movies. Recently, I've seen ads for Rear Window, Carrie, Grease, and Roman Holiday, among others. I love movies and the history and stories behind the making of the movies and go to see these second showings whenever I can. Unfortunately, I missed the Roman Holiday showing. Not only is it one of the most romantic movies ever made, but it also has a rich history and tons of backstory to the making of the movie. Besides containing one of Gregory Peck's best performances, the movie launched the career of Audrey Hepburn, who wasn't originally slated for the lead role. Once filming began, Peck immediately understood who the star of the picture really was, and he lobbied to have Hepburn's name alongside his rather than under it on the titling. He revealed after the fact that he would have felt ridiculous having top billing, when after filming began it was clear that Hepburn was going to be all anybody talked about. He also often talked about how the movie was one of his favorite to make.
Peck, incidentally, met his second wife during filming. She was a reporter who was assigned to interview Peck and they immediately fell in love. Although married at the time, Peck divorced his first wife shortly after, then married his new wife, and they stayed married until his death 48 years later.
In the movie, Hepburn plays a spoiled and frustrated Princess who runs away from her responsibilities for one day so she can do all the things she's always wished she could do. She ends up spending a magical day in Rome fulfilling those wishes, including falling in love.
I was thinking about how refreshing taking a break from your ordinary routine can be – even if it's only for a day. When we take a day off, though, do we go about experiencing new things, looking at life through fresh eyes, or do we catch up on household chores or find ourselves in some other familiar pattern of experience? When's the last time you took a day off to go do the things you've really wanted to do? It's a romantic thought, but I think we rarely take such a luxury.
In the movie, Hepburn is drawn back into reality after one day, pulled by the duty she feels to her country and her station in life. She returns to her real life with a new vision and a better understanding of herself.
Taking a break, even if for a day, can be just the holiday you need sometimes – especially if you go out and do some of the fun things you've been too busy to do. Hopefully, you'll take a needed holiday soon, even if it's not in Rome.
Here are a few movie quotes that speak to the point.
"Life moves pretty fast. If you don't stop to look around once in a while, you might miss it." –Matthew Broderick in Ferris Bueller's Day Off
"Nothing is more necessary than the unnecessary." –Giustino Durano in Life is Beautiful
"Sometimes a gal needs a vacation from who she really is." –Anne Heche in Freedom
"The best thing I know is to do exactly what you wish for a while." –Audrey Hepburn in Roman Holiday