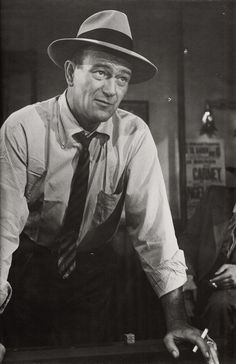 It was going to be a magical Super Bowl ­­­­–– John Elway and the Denver Broncos against Brett Favre and the Green Bay Packers. Although Denver was one of the most successful NFL franchises since joining the league in 1960, they had suffered four previous Super Bowl losses. Green Bay, on the other hand, was coming into the game as the defending Super Bowl Champions, and arguably one of the most popular professional sports teams of all time. It was an epic match up, and the game turned out to be a close and exciting one, with the Broncos scoring the winning touchdown with less than two minutes to go.
I'm not a huge sports fan, but I remember that day well. Not because of the game, mind you, but because my twins were born early that morning. David and Danielle. Born four pounds and change each. They came almost two months early, and were too tiny to leave the NICU for a few weeks. I watched the game while holding each for a few minutes here and there when the nurses allowed me to.
The Super Bowl was a bittersweet day for me up until that point. My earliest Super Bowl memory was watching my second favorite team, the Dolphins, win back to back Super Bowls when I was about 10, then my favorite team, the Raiders, won it a few years later. I can remember other Super Bowls, too. I remember the great Steelers teams, and the amazing 49ers, and the Raiders winning again in 1981, when I was a senior in high school, and in 1984 when I was struggling working two jobs in Las Vegas. I especially remember Super Bowl XX, the debut appearances of both the Chicago Bears and the New England Patriots. I don't remember the game, but I do remember a phone call telling me that my father died that morning.
Super Bowls have come and gone…the teams change (for the most part), the host cities rotate, the commercials and half time shows are dizzying spectacles, the games are mostly hype and noise, but some do end up being epic battles. I look forward to Super Bowls, not so much for the games, but to spend a few minutes measuring the passage of time. From sleeping on Oakland Raider sheets as a kid, to watching some of the larger than life hall of fame heroes play on the grand stage, to thoughts of my dad, to marking different stages in my life, to remembering my kids being born, and to this year, marking the dawning adulthood of two amazing now-grown people, the Super Bowl has a lot of meaning to me. I find it odd, considering my lack of fanaticism, but then sports aren't really about the major contests, really. They are about so much more, aren't they?
If you're a fan of the Panthers or the Broncos, I hope you enjoy the game. I'm mostly going to enjoy the memories. In the meantime, here are a few movie quotes (and one non-movie quote) that come to mind:
"Oh, it's a fine game, football – noble game. Originated in England in 1823…It moved to America where someone took advantage of a loophole in the rules, and invented a little formation called the Flying Wedge. So many young men were maimed and killed by this clever maneuver that President Roosevelt – Theodore Roosevelt – had to call the colleges together and ask them to make the game less brutal. He was, of course, defeated in the next election." John Wayne in Trouble Along the Way
"The inches we need are everywhere around us. They're in every break of the game, every minute, every second." Al Pacino in Any Given Sunday
"Memory is the scribe of the soul." Ben Schnetzer in The Book Thief
And only because it comes from one my favorite Raiders:
"I'd run over my mother to win the Super Bowl." Russ Grimm of the Redskins
"I'd run over Russ Grimm's mother, too." Matt Millen of the Raiders, before winning Super Bowl XVIII