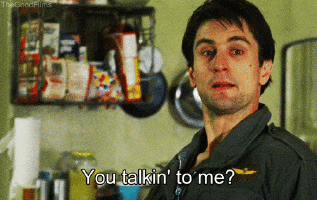 Those three words can solve most of the problems we face every day. I've often written on the topic of communication, exploring many aspects of the subject: connection, articulation, expression, delivery, and more. If you're a long time reader, you remember one my more popular pieces, "The Corrugated Box Theory," which discusses how delivery is often more important than content. But before anything, great communication begins with intent – the intent to listen.
How many times have you been reluctant to raise your hand at work, or to strike up a conversation with someone who is in a perceived position of power, or even confide in a friend because you felt you might not be heard? How many times do you wait for the invitation to arrive before you feel safe to bare your feelings, your ideas, or your opinions?
We all know people who talk too much to be truly attentive to what's coming from your mouth, who pretend to hang on each of your words when you can see that they are clearly not present, and who offer to lend an ear only in the hope that they'll be able to lend you advice. Of course, we know plenty of these kinds of people. But let's look past these people. Let's look past the ones we know don't want to hear us, and focus on the ones that do.
There are friends and bosses and co-workers and teachers and advisors who really care about us. They don't always appear when we need them, but they are there. When you need to talk, when you have an issue or a misunderstanding or are in need of counsel, find that someone (or some ones), that you know want you to talk to them. Because when you find someone who cares, who listens, who is inclined to put aside their biases and pre-dispositions, and who actually listens, it can lead to the best communication possible. And there are not many things in this world as great as true communication with someone who cares; it'll solve almost all your problems.
With that in mind, I hope someone says, "Talk to me," to you tonight. And in the meantime, here's a few movie quotes on the topic. 
"As long as you're talking, you're not listening." Sylvester Stallone in Creed
"You can't get nothing in this world without being heard." Bill Murray in St. Vincent
"Rule #1 – be a listener." Robert Downey Jr. in Lucky You
"You talkin' to me?" Robert De Niro in Taxi Driver