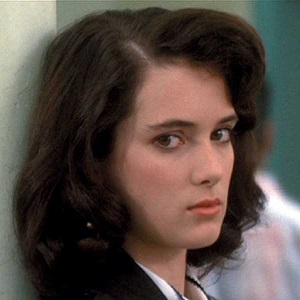 Movie Quote Thursday – What's Going On?
You ever have one of those spells where nobody is accessible to you; where nobody reaches out either proactively, or as a result of your efforts to reach out to them? I've been in one of those spells, and I've been asking myself that same question many times over lately: "What the heck is going on?"
We can often get caught up in our own needs and wants and as a result, become frustrated at times because others are not on the same page as us. People – even those closest to us – sometimes disappear for periods of time, with no warning, with no notice, and with no easily discernable reason. As a result, it's easy to become mired in our own feelings of abandonment and loss of self-worth. This can sometimes lead us down into a dark hole where we feel alone and lost and uncared for. We've all been there, and we know how it feels to know that the phone sometimes never rings in – even when we need it ring in the most.
When this happens, it's important to understand and remember a simple truth – and I've been reminded of that truth in a half a dozen ways in the last few days. The universal, undeniable, heart-breaking, and easily forgotten truth is that people – even the ones that care deeply about us – are sometimes going through a tough time of their own. People have to deal with heavy shit sometimes, and maybe the weight of their struggles can overpower their desire to give us what we need. It's easy to get caught up in the things that are important to us, but sometimes, people are going through things that are so much more pressing and overbearing.
I've had several examples of this truth recently. There have been several "deaths" in the worlds of people I care about: fathers, brothers, friends…it's heartbreaking. Beyond physical deaths, people I know have recently lost careers, homes, dreams, and even their beliefs in things deeply personal and meaningful. And I am humbled. I am humbled by the reality that people have to go through so much in their lives. Yes, most people find a way to get up out of bed, and get through the day as best as possible, even when they are breaking under the weight of sorrow and loss, and they find a way to move forward, to get past the difficulties thrown at them, to emerge from the darkness. People somehow find their way back into life and the lives of the people they have shut out, even if they have gone through the experience of a death in some form or fashion.
What the heck is going on? Sometimes life – and it is bigger than what little things we're going through. Sometimes when you need the most, you must understand that others need so much more.
We can all identify with a few quotes that come to mind:
"Funerals are important rituals. They don't just recognize that a life has ended; they recognize that a life was lived." – Aaron Eckhart in Love Happens
"Micahel O'Sullivan was my great friend. But I don't ever remember telling him that. The words that are spoken at a funeral are spoken too late for the man who is dead." – Ian Bannen in Waking Ned Divine
"If you were happy every day of your life you wouldn't be a human being. You'd be a game-show host." – Winona Ryder in Heathers
"You think you're the only one who ever got a shit hand? It's called life and guess what – it happens to everybody." – Leticia Jimenez in The Historian