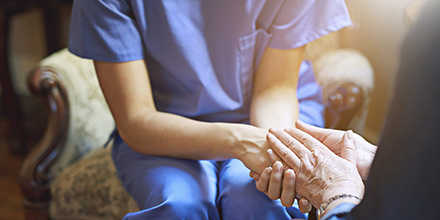 The idea for the Cycle of Lives project began to form several years ago while I was deep into a 24-hour charity run. There were hundreds of people participating in an organized charitable event designed to bring awareness and support to people fighting cancer, and to keep the memory alive of people who had succumbed to the disease. Running endless circles around a ¼-mile track will give you a chance to interact with people on an intimate level, and intimately interacting with people about cancer is particularly moving. It was an emotional time that left me believing my idea could be beneficial on many levels to people going through a cancer experience, either themselves or with a loved one.
The idea centers on bringing the interested reader the unique and memorable experiences of fifteen different people who all have an important story to tell. Each set of circumstances is exceptional and the stories cover a diverse range of age, type of cancer, severity of cancer, and most importantly, an assorted collection of emotional and psychological issues. The book subjects have come to me from a variety of sources, and each has exceeded my sanguine desire to relay their emotional experiences in a meaningful, personal, and profound way. This is ultimately the most important aspect of the project because the one almost universal aspect of cancer is that people are not readily programmed to deal with the emotional issues, the vast range of feelings, and the sheer psychological weightiness of the issues that surround cancer.
This is especially true of one amazing woman who has jumped full force into the project with both grace and candor.
She was raised by a single mother during a time when single mothers were generally shunned by the community. Although her mother had little secondary education (she was forced to quit college shortly after enrolling so she could help provide for her family when her father died suddenly), the standards for academic achievement were set exceptionally high; nothing less than perfect was acceptable. Thankfully for her, high achievement wasn't a burden. Our book participant had an almost maniacal penchant to learn, driven not only by her passion to discover, but also by a self-promise to never want for the bare necessities that sometimes eluded her household.
She was drawn to medicine early in life, and has spent a lifetime trying to bring the best preventative and palliative care to people. She is committed to bring both a cutting-edge standard of care, and a caring approach to her patients. These qualities helped her stay focused when she was dealing with the difficulties that faced women of her time who wanted to become doctors; they remain strong in her as she struggles to navigate the sometimes disheartening and impersonal world of health care.
From the first time we talked, I knew we had something special to discover together. Through all of her pain and struggle, through all of the barriers and endless hours of work, through all the years of advancement and all of the frustration at the enormity of the cancer conundrum, there has been one constant: this assiduous, nurturing, engaged oncologist has never taken the time to deal with her own emotions about her cancer experience.
"It's become inconceivably hard, especially in light of how much I've been given in life," she said to me, "to walk from one patient room having given unbearably difficult news to some precious young person, and then to walk to the next patient room with an optimistic disposition."
As hard as that is, she's been doing it for decades, and she still manages to find the desire each day to do all she can for her patients and to further the fight against cancer, one precious and frustrating minute at a time.
I know that when you read her story, you will be enlightened, educated, and inspired. More importantly, I think you'll be touched by this woman's humanity and the revealing emotional journey she's willing to take on our behalf.
Thank you for supporting us, and to learn more and/or donate to our 501(c)3, non-profit organization, please visit us at www.cycleoflives.org
David Richman