True and personal success happens when no one is looking,
no one is keeping score, and no one is giving out a trophy.
---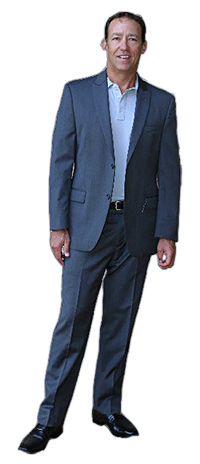 By the time he was in his late 30's, David was a sedentary, over-weight smoker who was stuck in an abusive and unhealthy marriage. It was clear that if he was going to enjoy any kind of satisfaction in life, he had to stop focusing on what others wanted out of him, and zero in on what he wanted for himself.
He began to set measurable, attainable and meaningful goals—to become healthy, to raise his young twins in a safe home environment, to become a top performer at work and to seek out his own physical, mental and emotional limits.
Through lessons learned in business, sport and life, David introduces the concept of "winning in middle of the pack" and discusses how we all can get more out of ourselves than we ever imagined.
David is a businessman, corporate and motivational speaker, personal consultant, and author of WINNING IN THE MIDDLE OF THE PACK.
---
In order to make significant progress towards your personal successes, you need to begin from of a place of humility—to engage in a battle against what you know and who you thought you were, and decide that you want to be more than what you have ever been.