After working in a variety of industries–including launching two start-ups–David Richman entered the financial industry as an advisor. Several years in, he found that his interests were more in managing people and businesses than in managing money. Over the next 15 years, he managed ever-larger businesses for the same Wall Street firm.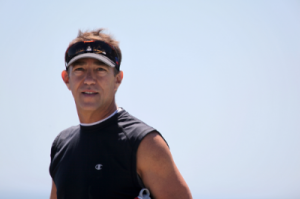 Wanting to return to his entrepreneurial roots, he partnered on launching an independent/hybrid financial advisory firm with other leading industry veterans. In under two years, the firm annualized over $10MM in revenues on over $1B in assets under management in several locations. Because of his success in that endeavor, David launched a consulting firm that leveraged its expertise in helping advisors breakaway from banks and wirehouses, grow their businesses, and acquire other practices. Wanting to help successful advisors in a more meaningful way, David now works with a financial services firm committed to keeping the advisor in the forefront and is working to help build and run the greater San Diego market.
Over the last 10 years, David has completed over 50 triathlons, including 13 Ironman-distance triathlons (2.4-mile swim, 112 mile bike, 26.2 mile run), more than 50 runs longer than marathon distance, including several 24-hour runs, running 85 miles in Mexico in the heat of the summer, and most recently, running 104 miles straight from Santa Barbara to Manhattan Beach.
As a former sedentary, over-weight, smoker, David knew that he needed to focus not on what others wanted out of him, but on what he wanted out of life. Through lessons learned in business and sport, David introduces the concept of the "middle of the pack" and discusses how to get more out of ourselves than ever imagined. He applies this concept to life and business and adds value to the people he works with coming from the perspective of the "middle of the pack."
David was born in Miami and has since been a Southern California resident (save a crazy five years in Las Vegas in his late teens). He has worked in real estate, lending, construction, started both an animation company and a skin care company, and then went into financial services. He has teenage twins who are as aspirational as their father. After losing his sister to brain cancer, David has organized a yearly fundraiser for the Jonsson Comprehensive Cancer Center, the most recent being a 280-mile bike ride to Vegas. His next philanthropic adventure is Cycle of Lives. Find out more at www.cycleoflives.org